Be Green and Protect Your Lawn From Insects, Stress and Drought

SS Supreme

Starter (8-32-16)
Fertilizer for new seedings and to promote root establishment
Apply when seeding, sodding or overseeding
Establishes new lawns faster
Use in spring to wake your lawn from a long winter
Coverage:

25 kg. – 10,000 ft

2

15 kg. – 6,000 ft

2
SS Supreme

Spring Green Up (18-3-6 25% SR)
Rejuvenate and green up your lawn after the winter season
Apply late spring when soil temperature is above 16 degrees
Spring fertilizer for all lawn types
25% Slow release N for optimal growing height
Coverage:

25 kg. – 10,000 ft

2

15 kg. – 5,900 ft

2
SS Supreme

Summer Stress Relief (25-5-10 65% SR)
Prepare your lawn for the summer heat and stress
High quality blend for estate properties and sports fields
Economical blend for all-purpose use during any season
Technologically designed to provide residual for 12-16 weeks
Perfect for summer applications
Coverage:

25 kg. – 23,000 ft

2

15 kg. – 13,800 ft

2
SS Supreme

Fall Booster (32-0-6 30% SR)
Boost your lawn in the fall for a healthier lawn in the spring
Prepare your lawn for the winter months
30% Slow release N to help recover summer damage
Apply in September to give your lawn time to slow down growth ahead of snow cover
Coverage:

25 kg. – 17,800 ft

2

15 kg. – 10,700 ft

2
SS Supreme

Four Seasons (20-0-5 25% SR)
A 4-season long approach to a healthier lawn with no added phosphorous
25% Slow release N for a variety of environmental conditions
Economical blend for all-purpose use during any season
Coverage: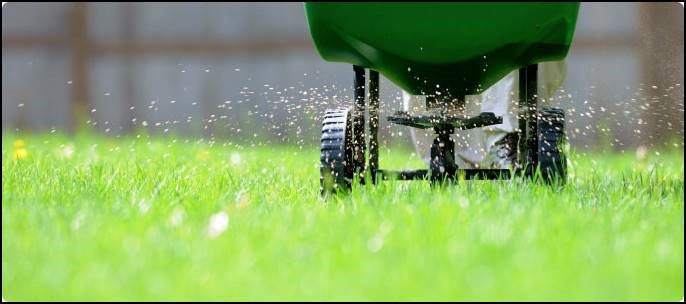 Top Cut® 4-4-0 Organic Fertilizer
Top Cut® is an organic, nutrient-rich, nitrogen fertilizer source produced from biosolids. The addition of Top Cut to fertilizers replenishes the organic matter and also improves soil structure by increasing the soil's ability to absorb and store moisture. Combining Top Cut with other fertilizer components complements the agronomic benefits of natural fertilizers with the quick response and economy of traditional fertilizers. Top Cut is rich in nitrogen and phosphorus, two primary nutrients essential for turf growth, and also contains micronutrients such as calcium, sulfur, iron and humic acid. Because the nutrients are released as the plant needs it, they are less likely to leach into waterways, which is better for the environment. The slow release feeding also provides more uniform growth, a more established root system and thicker, healthier turf.
Ideal for spring and fall applications
Nutrient-rich, nitrogen fertilizer source from biosolids
Replenishes organic matter and improves soil structure by increasing the soil's ability to absorb and store moisture
Contains micronutrients such as calcium, sulfur, iron and humic acid
Slow release feeding provides uniform growth, established root system and healthier turf
SGN 220
Coverage - 5,000 ft

2

per 50 lb. bag

SS Supreme

Feed & Seed
80% Top Cut® Organic
20% Ryegrass Blend
A quality all-purpose fertilizer and seed combination
Highly versatile for any season and easy to use
Ideal for overseeding lawns and restoring bare spots
Promotes superior grass seed germination and seedling nutrition
SGN 220
Coverage 5,000 ft

2

per 40 lb. bag