New Supreme Mixtures
We are excited to introduce new mixtures to our line-up, featuring
NutriFiber
grass technology by Barenbrug.

Supreme Haylage Mix
Combining our highest yielding and digestible alfalfa with the best quality blend of fescues for maximum performance. This combination of meadow and tall fescue has excellent regrowth to provide grasses in every cut for a consistent TMR mix for your livestock. The effective fiber and increased digestibility from NutriFiber will improve butterfat and milk yield generating the highest revenue per acre.
90% REBOUND 6XT Alfalfa
10% Milkway Fescue Blend
Multi-Purpose Mix
A strong alfalfa mix with a diverse blend of grasses offering adaptability for dry hay or haylage. Choose alfalfa best suited for your farming operation based on local climate, soil conditions as well as livestock being fed. The flexibility of this mixture can make it an excellent haylage or dry hay for any livestock operation. Available with either Escalade BR, TH2, REBOUND 6XT, or Merit alfalfa.
80% Alfalfa
8% STF-43 Tall Fescue
7% Festulolium
5% Tuukka Timothy
Diverse grasses in your mix = uniform forages in every cut!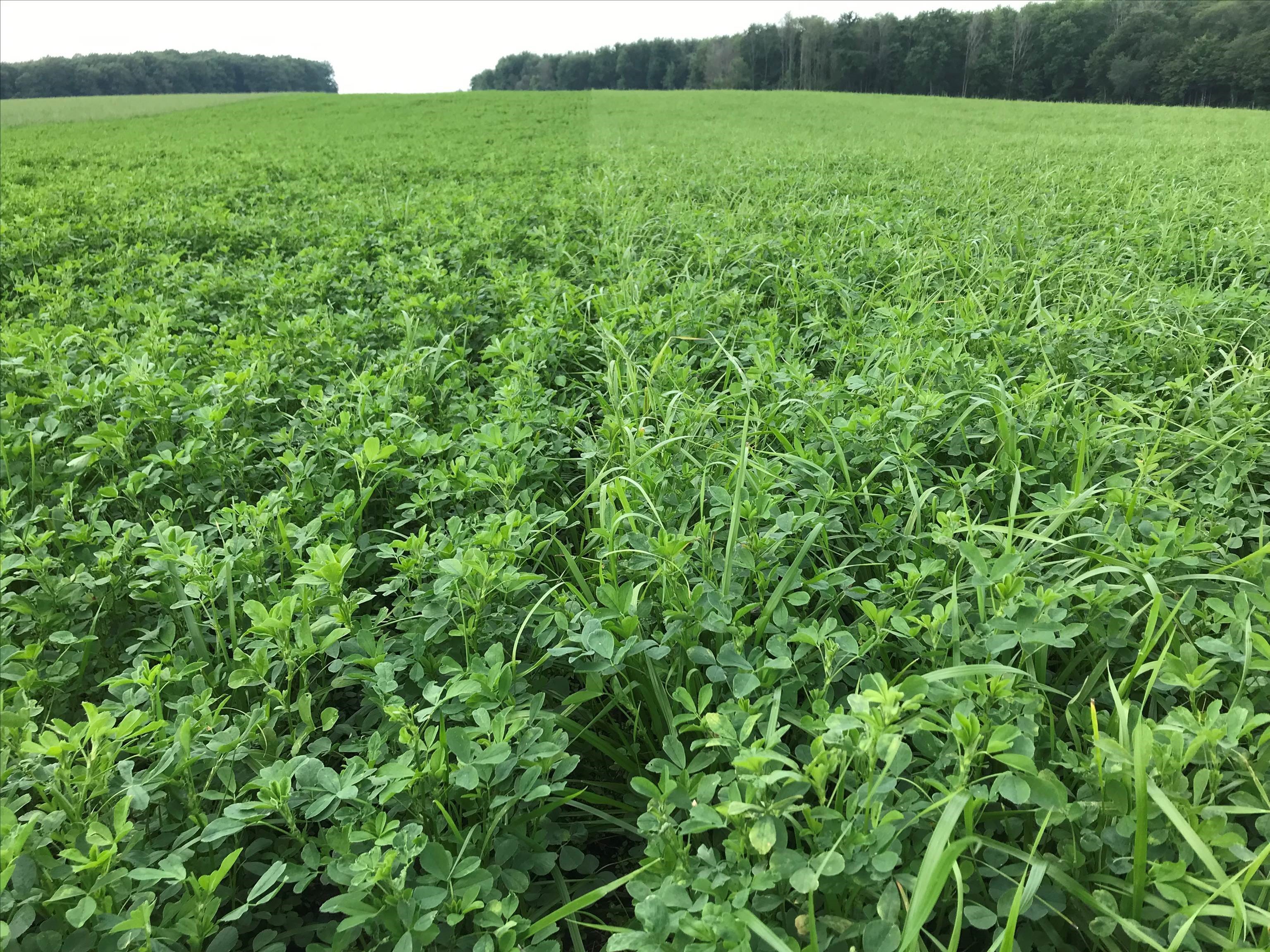 (Above photo: Left - 90/10 Alfalfa / Timothy; Right - 75/25 REBOUND 6XT Alfalfa / Diverse Grass Mix)
NutriFiber is a forage grass technology, available in select Barenbrug grasses, that helps modern dairy producers by providing physically effective, digestible fiber for today's high producing cows.
• Promote Rumen Health
• Reduce Acidosis
• Increase Milkfat
• Supports High Milk Production
NutriFiber grasses have been developed to have higher fiber digestibility than alfalfa, corn silage, and other grasses. - Dr. David Combs, University of Wisconsin-Madison
For more information, check out our Forage Brochure